The April convocation of Franklin Chapter #95 York Rite Masons was held Saturday the 26th at Montgomery Lodge. All Master Masons in District, as well as their famalies were invited for a great meal, time of fellowship, as well as an educational program on York Rite Masonry.
Mitch Arrowood(Companion Captain of the Host) prepared his signature porkchops which were greatly enjoyed by all. Beans, and potatoes were prepared by High Priest Henry Hiss and his wife Marge. A salad, banana pudding, and a pineapple upside down cake was prepared by Patty Jean O'Day, wife of Scribe Companion Tom O'Day. Other Companions provided additional side dished which were enjoyed by all as well.
After the meal, formal introductions were given by HP Henry Hiss and Most Illustrious Grand Council Steward David Cashion and Grand Master of the Second Veil Right Eminent Dennis Hurst gave greetings from their respective Grand York Rite bodies. Companion Randall Simmons also gave an invitation for all to attend the York Rite Summer Assembly to be held in Maggie Valley this coming July.
A short video presentation was then given to all present explaining the York Rite and its place in Masonry. Guests were then excused and the monthly convocation was brought to order as usual.
Companions sharing some fellowship before the meal.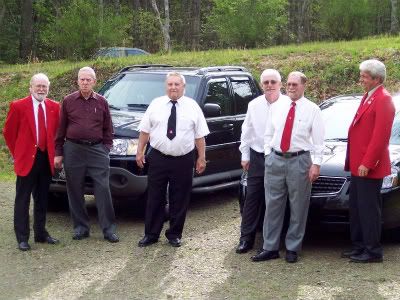 Companion Tom O'Day presents a petition to newly raised Master Mason Andy Liakos.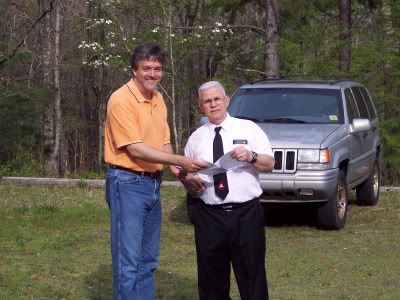 A great time of food and fellowship enjoyed by family and friends.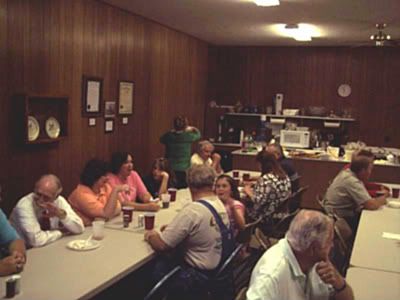 Pleanty of food was enjoyed by all present.
These 2 ladies joined to pull a fine meal together.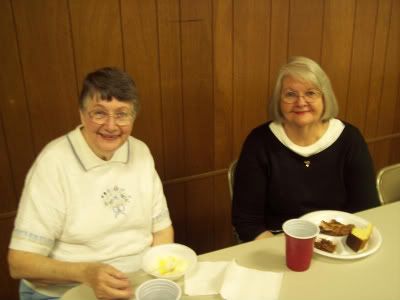 Companion Matthew Neely prepares the video.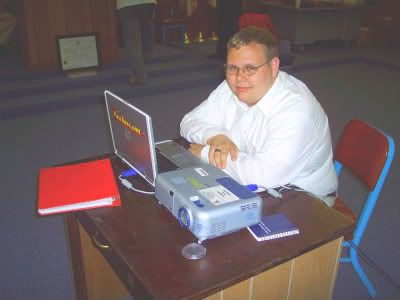 York Rite membership certificates are presented.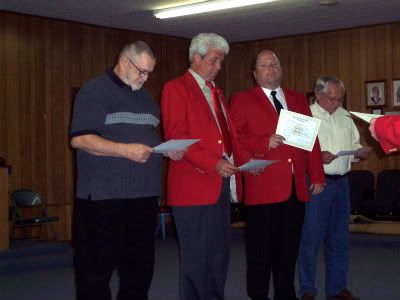 Congratulations are given.