What can I say? It was a great meeting! The evening began with a wonderful meal provided by the women of Junaluskee Lodge...and ended with refreshments afterward. WM Jim Egan opened Lodge and then recieved DDGM Jim Hyde and then Most Worshipful Grand Master of Masons in NC Brother David Cash. Reports were given by DDGL Jack Long and DDGM Hyde. A commemorative knife was presented to Most Worshipful Cash by Right Worshipful Senior Grand Warden Thomas Boduch of the great state of Tennessee. MW Cash then recognized several other dignitaries and special guests. Reports were given on both the Oxford Childrens Home and MESH. MW Cash then gave an inspiring message entitled "Look at your feet"....which delighted the Breathern present! I for one felt privileged to have been there.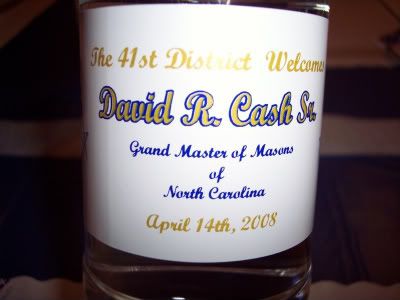 A Great meal was enjoyed by all...especially MW Cash!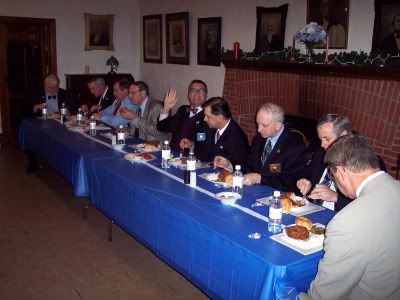 Brothers Preston, Brian, and Andy share a laugh before the meeting!
Brothers Preston Cabe and Mark Parker share a moment after the meeting with MW Cash!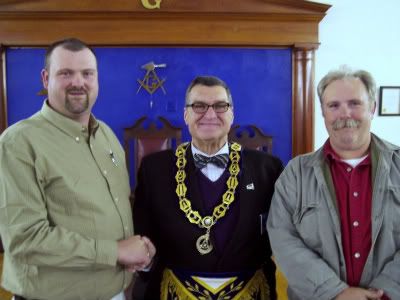 DDGM Hyde and MW Cash pause for a photo!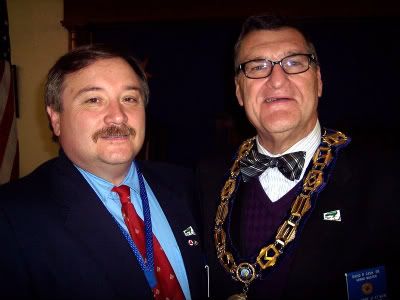 MW Cash thanks WM Jim Egan for the warm hospitality shared by he and Junaluskee#145.