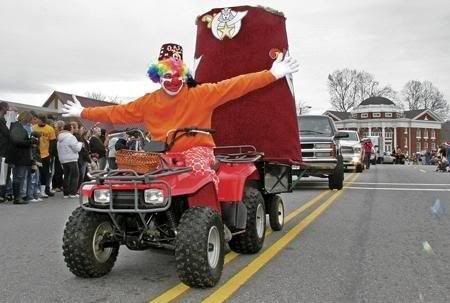 Photos by SCOTT WALLACE/Cherokee Scout
Members of the Shriners of the western North Carolina chapter, which serves Cherokee and Clay counties, served as grand marshals of the 2008 Murphy Christmas Parade on Saturday afternoon. Hundreds of people braved chilly temperatures to either participate in or watch the annual festivities. Many people said because of the cold weather it actually felt a lot like a Christmas parade.
Introducing....The Mower Men!!!!!!
Cherokee Lodge#146 and Chapter#10 of the Eastern Star!!!!