The 2nd annual butt smoking/plate sale was a great success! This joint effort between Montgomery, Marble Springs, Clay, Cherokee, and Andrews Lodges is always such a great show of Brotherhood and cooperation between the Lodges! Over 220 Boston Butts were smoked from thursday morning(8-28) thru late, LATE friday(8-29)night. Martha Chapter #146 Eastern Star also joined in with Montgomery in having a BBQ plate sale.
I'd like to thank ALL the Brothers who assisted. And, i'd like to thank DDGM Jim Hyde for helping me take a few pictures. I can't wait til next year!
Tom O'Day, Joe Poteete, and Olen Murphy un-boxing the butts.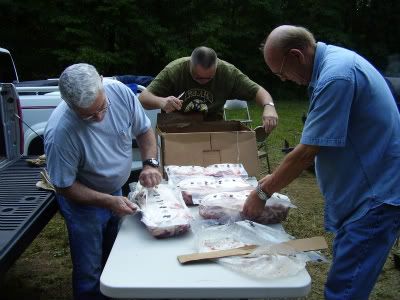 Mitch Arrowood PM of Marble Springs Lodge joins in to help.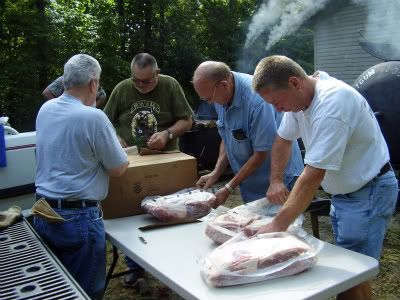 Loading 1 of 3 smokers on hand for the job!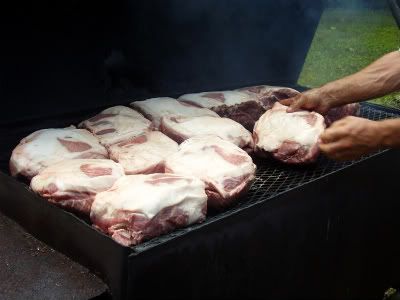 Mitch gets up close and personal with the smoker belonging to Sweetgum Lodge #542 of Mineral Bluff, Ga.....loaned to Montgomery for this fundraiser.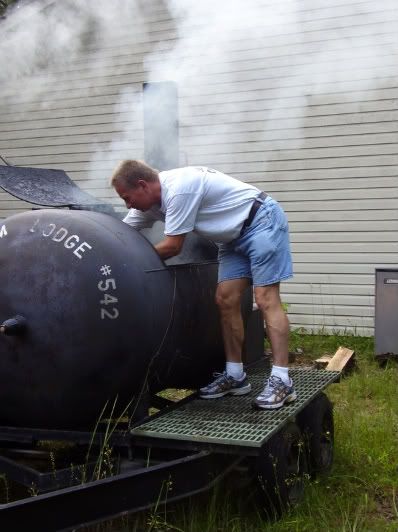 Mitch getting ready to shut in the smoke!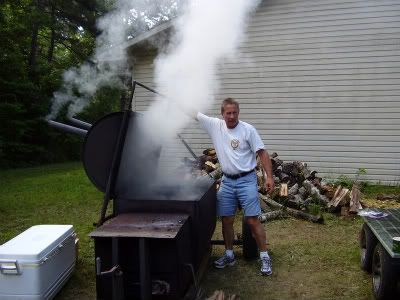 Mitch takes a peek inside Montgomery's new smoker!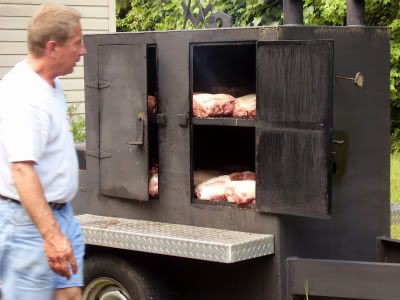 Montgomery's smoker getting the job done!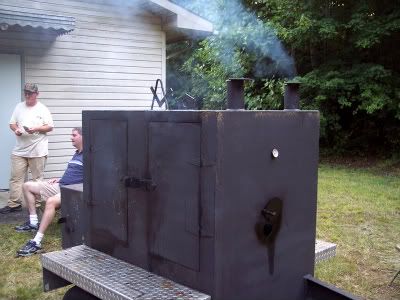 Montgomery's own Past Masters Cecil Allen and John Dyer pokin' the fire a lil!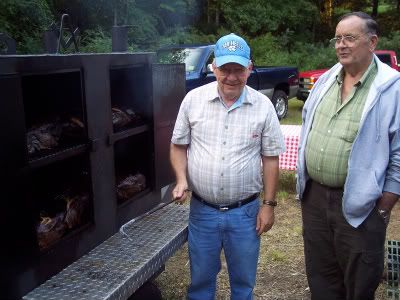 PIG PULLIN' HEAVEN!!!!!!!!!!!!!!!!