Its not everyday that 2 Masonic meatcutters get to cut 140 Ribeyes....and its not everyday that they join with 138 more friends, family, and Brothers alike to eat them, to honor a man who has coached 64 candidates to profeciency in catechism. All that and more happenned this evening at the Clay County Senior Citizens Center. It seems that "Ronnie Smith Day" is one of the highlights of the year at Clay Lodge!
Where there is smoke.....there are hot Masons cooking steaks!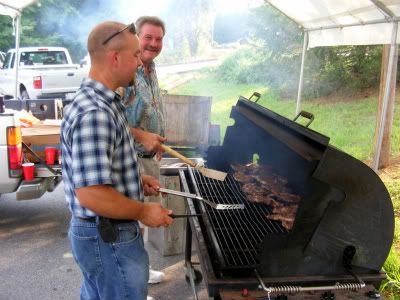 A big steak will bring the crowd....along with showing appreciation for some of the best Masonry has to offer in men.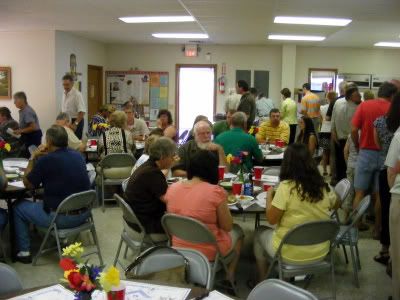 Brothers Bob Wolfersteig and Bill Dietrich both recieve Ronnie Smith service awards.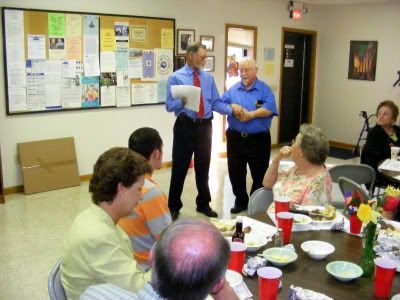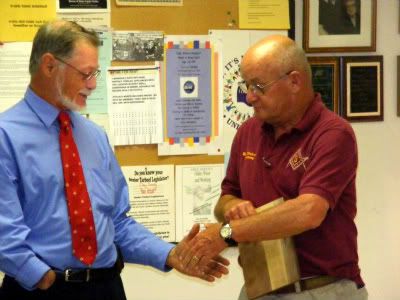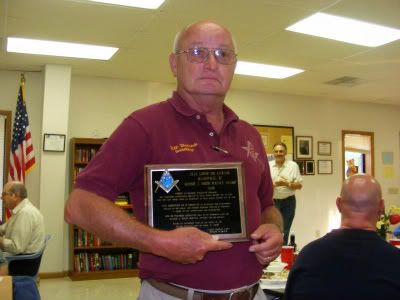 Brother Ronnie recieves awards and gifts.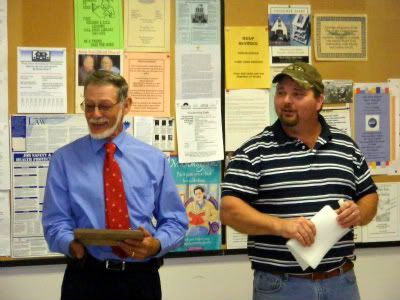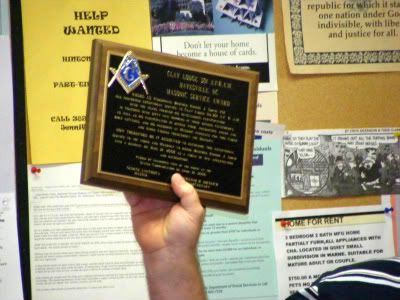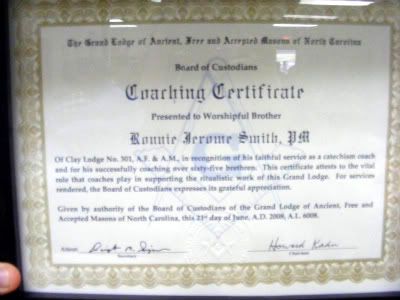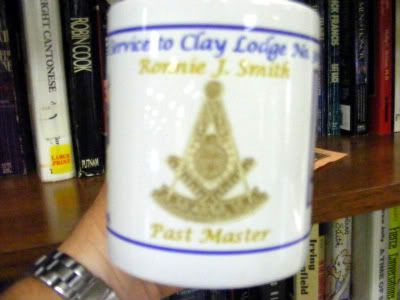 A coach's wife gets a much deserved reward!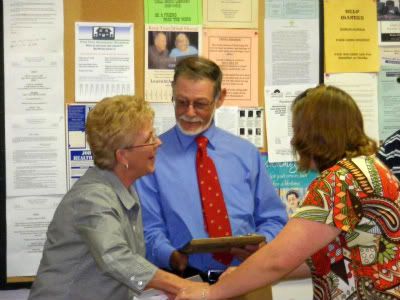 Finally! Some good gospel music to end the night!