What do you get when two of your finest Masons advance into their respective Grand Lines.....and you celebrate a Homecoming for 50 hungry Masons, their wives, and family members???????? LOTS OF FOOD and some GREAT fellowship! That is what happenned at Junaluskee Lodge on Saturday night October 25th, 2008. Right Excellent Grand Master of the 2nd Veil Dennis Hurst(York Rite Grand Chapter), and Right Illustrious Grand Steward Dave Cashion(York Rite Grand Council) were honored for their many achievements in Masonry while the rest of their friends, family, Brothers and Companions all were there to roast the occasion. The excellent prime rib dinner was prepared by Companion Rick Dunn, his wonderful wife Karen, and son Clay....and was proclaimed supurb by all attending. Lon Peden KYCH was host of the event and many excellent and deserving remarks were made chronicling Dave and Dennis's Masonic travels. Right Eminent Past Grand Commander Charles Cathey and Most Illustrious Past Grand Master Royal & Select Masters, Hugh K. Terrell each gave their respectful remarks and recollections concerning Dave and Dennis. Also present was Most Excellent Past Grand High Priest Berry Rigdon and Right Eminent Past Grand Commander Bob Kraus. Due to health reasons, High Priest Henry Hiss sent well wishes via email, which were read by Lon Peden...Companion Henry was sorely missed. A most excellent evening was enjoyed by all present.
Companions of the hour.
Gordon and Hugh K. hit the coffee!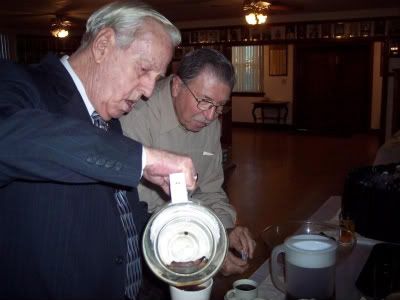 Charles Cathey getting ready to eat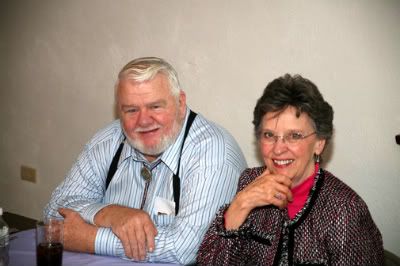 Jim Egan WM #146 is ALL smiles!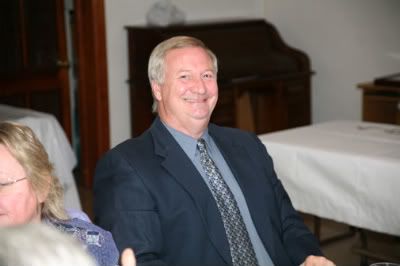 Scribe Tom O'Day and wife Patty Jean enjoy some masonic company!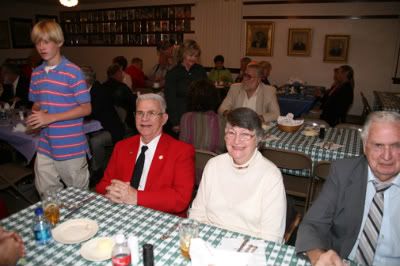 Brian Rau SW #426, Ann Marie, and Companion Andy Liakos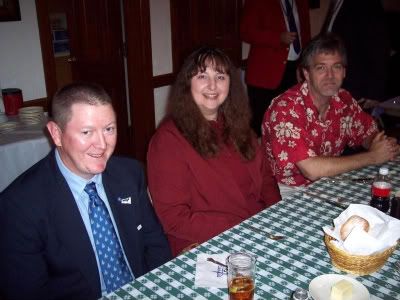 Juan Joachim KYCH, and wife before meal.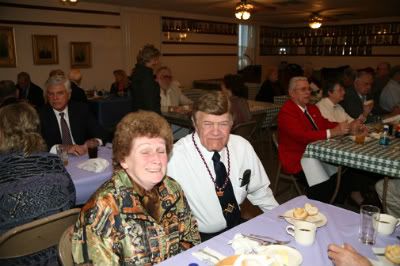 Dallas Davis and Most Excellent Past Grand High Priest Berry Rigdon before the meal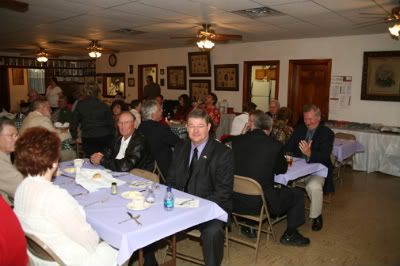 THE FOOD!!!!
The Preparer and Family!!!!!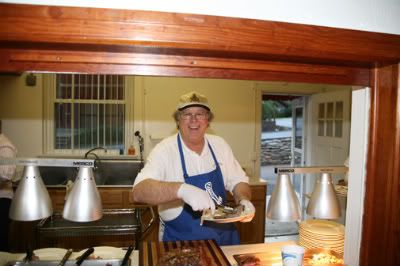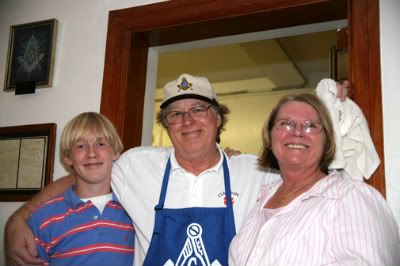 MMMMMMMMMMMMM!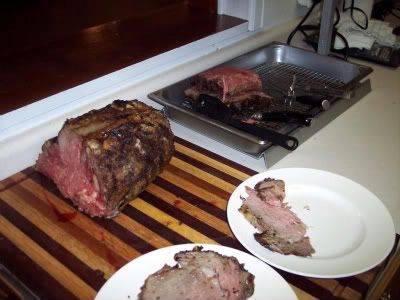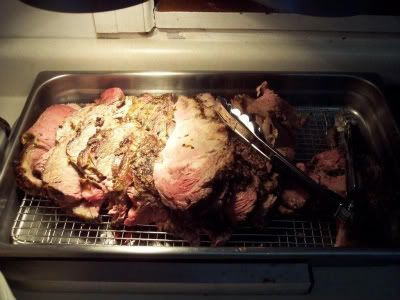 Matthew Neeley enjoys the meal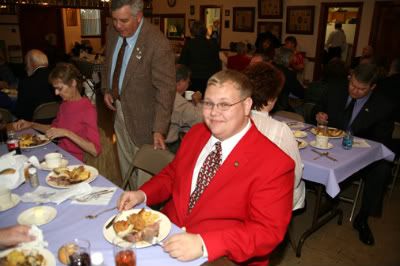 DDGM Tiny Hooper is ALL smiles!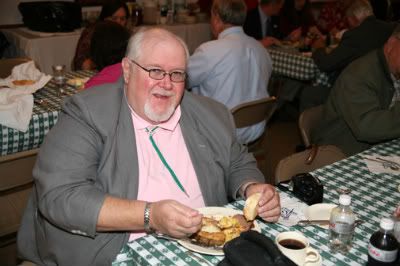 REPGC Bob Krauss enjoys the meal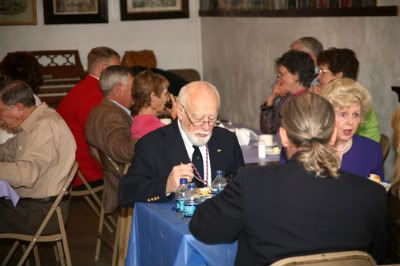 My wife, PM Mark Parker, and wife Suzanne waiting to eat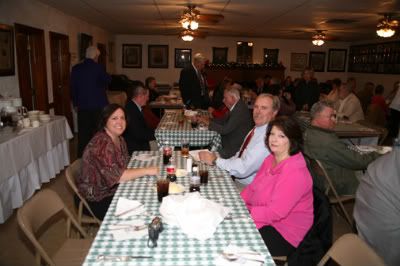 The room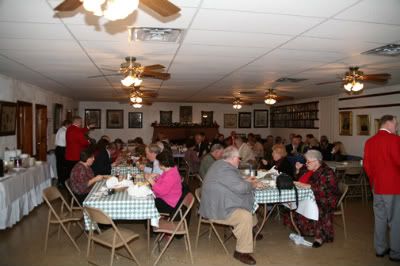 The dignitary table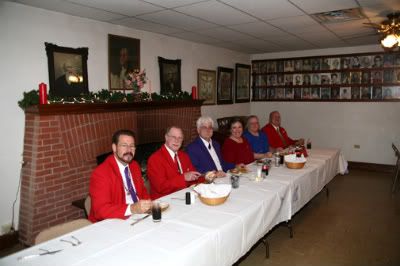 The Roaster and Roastees confer on some "titles"!